PLAN AHEAD: If you would like to book Bob for a wedding, party or special event, inquiring at least six weeks prior greatly increases the possibility of your date being made available.
December 2013
4

Wed.

Tavola at Springfield Country Club

(6-10pm)

400 W. Sproul Rd., Springfield, PA (610) 543-2100
6

Fri.

WETHER CANCELATION

Frosty Valley Country Club
7

Sat.

Private Engagement

H

A

P

P

Y

H

O

L

I

D

A

Y

S

, Enviromental Service Concepts!
8

Sun.

Rural Sportsmans Club (Private)

10

Tue.

WETHER CANCELATION

(

ASEA

event rescheduled for the 18th)
11

Wed.

Plumsteadville Inn (8-11pm) 5902 Easton Rd., Plumsteadville, PA (215) 766-7500
12

Thu.

Stevens On State

(8-11pm)

105 State St., Media, PA (610) 891-8900
14

Sat.

Stottsville Inn

(7-10pm)

3512 Strasburg Rd., Coatsville, PA (610) 857-4090
15

Sun.

Four Dogs Tavern (6:30-9:30pm) 1300 W. Strasburg Rd., Marshalton, PA (610) 692-4367
18
Wed.

Aft.

Private Engagement

H

A

P

P

Y

H

O

L

I

D

A

Y

S

,

Local Operating Engineers 835
18
Wed.

Eve.

A

S

E

A

H

O

L

l

D

A

Y

W

I

N

E

&

C

H

E

E

S

E

/ P

R

E

S

E

N

T

A

T

I

O

N

(7 to 8-8:30pm) At the home of Len & Fiona Fry, 1508 Beech St, Wilmington, DE

- All are invited

-

Please, RSVP (610) 304-3348

20
Fri.

Aft.

Private Engagement (2:30-3:30pm)

H

A

P

P

Y

H

O

L

I

D

A

Y

S

,

Regency Healthcare Center!

21

Sat.

Dog Tooth

(9-12am) 1

00 East Taylor Ave., Wildwood, NJ (609) 522-8383
26

Thu.

Tavola at Springfield Country Club

(6-

10

pm)

400 W. Sproul Rd., Springfield, PA (610) 543-2100
27

Fri.

Cafe Michelangelo

(10-1am)

11901 Bustleton Ave., Philadelphia, PA (215) 698-2233
28

Sat.

Hartefeld National Golf Club (8-11pm) 1 Hartefeld Dr., Avondale, PA (610) 268-8800
31
Tue.

Aft.

Rural Sportsman's Club (4-7pm) (Private)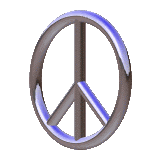 DISCOVER THE FUTURE OF HEALTH AND HEALING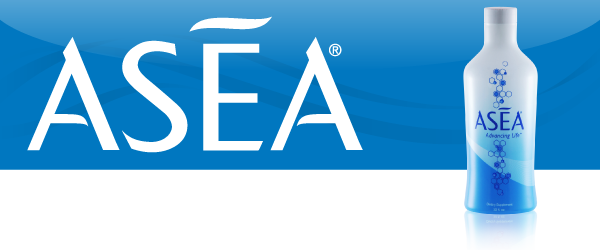 HAILED BY SCIENTISTS AND DOCTORS AS

"THE SINGLE GREATEST HEALTH SCIENCE BREAKTHROUGH OF OUR LIFETIME"
Dear Friends,
Robin and I are extremely fortunate to have gotten very early word on something incredible that has dramatically changed our lives, our pets' lives, our friends' and families' lives and will soon be changing millions of lives worldwide. It is an extraordinary gift that we, as well as virtually everyone who has been blessed by it, feel morally obligated to share with others - which is what essentially fuels this phenomenon.
ASEA is a recent and revolutionary health science discovery that has completely shattered long held conventions regarding critical cellular healing mechanisms. This major breakthrough accelerates healing, anti-aging, athletic performance/endurance and physical recovery/rehabilitation like nothing else ever before it - and all with absoulute zero toxicity - an historic first previously thought impossible to achieve.
By heroically rejecting big pharma's attempt to purchase (and likely hide) this discovery, and by subsequently allowing us, 'the people', to share it word-of-mouth (click here for the whole story), the Founders of this game-changing technology have empowered us with a massive opportunity to profoundly benefit the lives of countless souls physically and financially.
If you, or anyone you know, love and care about (including pets) have health issues OF ANY TYPE OR SEVERITY, or simply wish to raise your health and/or performance to unprecedented levels, trial ASEA and within a few minutes to 90 days EXPERIENCE HERETOFORE IMPOSSIBLE RESULTS.
We are standing at the vanguard of one of the most historically significant grass-roots movements in human history. ASEA will change the complexion of modern medicine and personal health care worldwide. Scientists and doctors are regarding ASEA more important than the discovery of penicillin or DNA with socioeconomic implications yet to be even contemplated.
It is projected, within the next two years, ASEA's ranks will begin exploding exponentially as it enters the 'momentum' stage (when the general public begins hearing of it). After that will ultimately come 'critical mass' (known also as the 'king maker' stage) as 'ASEA' enters the global lexicon of household words. Bear in mind, these stages occur only once in a company's growth and financial futures are set for life for those involved before they hit - exactly where we are right now! Do your own due diligence and trial ASEA for 90 days (click here to order/join) and help us pioneer this life changing/life saving miracle into the world. It can very well become the most meaningful and rewarding journey of your life.
Love and Health First,
Bob and Robin
DR. GARY SAMUELSON, INVENTOR OF ASEA
Science behind this world changing technology
12 powerful minutes with ASEA leaders
Our personal site to learn/order/join
"YEAH, I'VE SEEN IT ALL BEFORE"
3 minute audio on a critical distinction
58 minute audio - end is worth hearing
Absolute ZERO toxicity
Integrity and brilliance
LISTEN TO A LIVE 30 MINUTE
'HEALTH PROFESSIONALS CALL'
CONDUCTED EVERY TUESDAY EVENING
9pm EST / 8pm CST / 7pm MST / 6pm PST
DIAL: (530) 881-1300 THEN ACCESS CODE: 396855 #
HEAR LAST TUESDAY'S ARCHIVED CALL
BY PHONE:
DIAL: (530) 881-1399 THEN ACCESS CODE: 396855 #
OR ONLINE:
"PROSPERTITY BELONGS TO THOSE WHO CAN LEARN NEW THINGS THE FASTEST" - Paul Zane Pilzer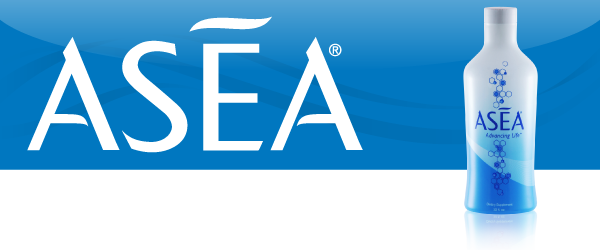 THIS CHANGES EVERYTHING!